Login to your wix dashboard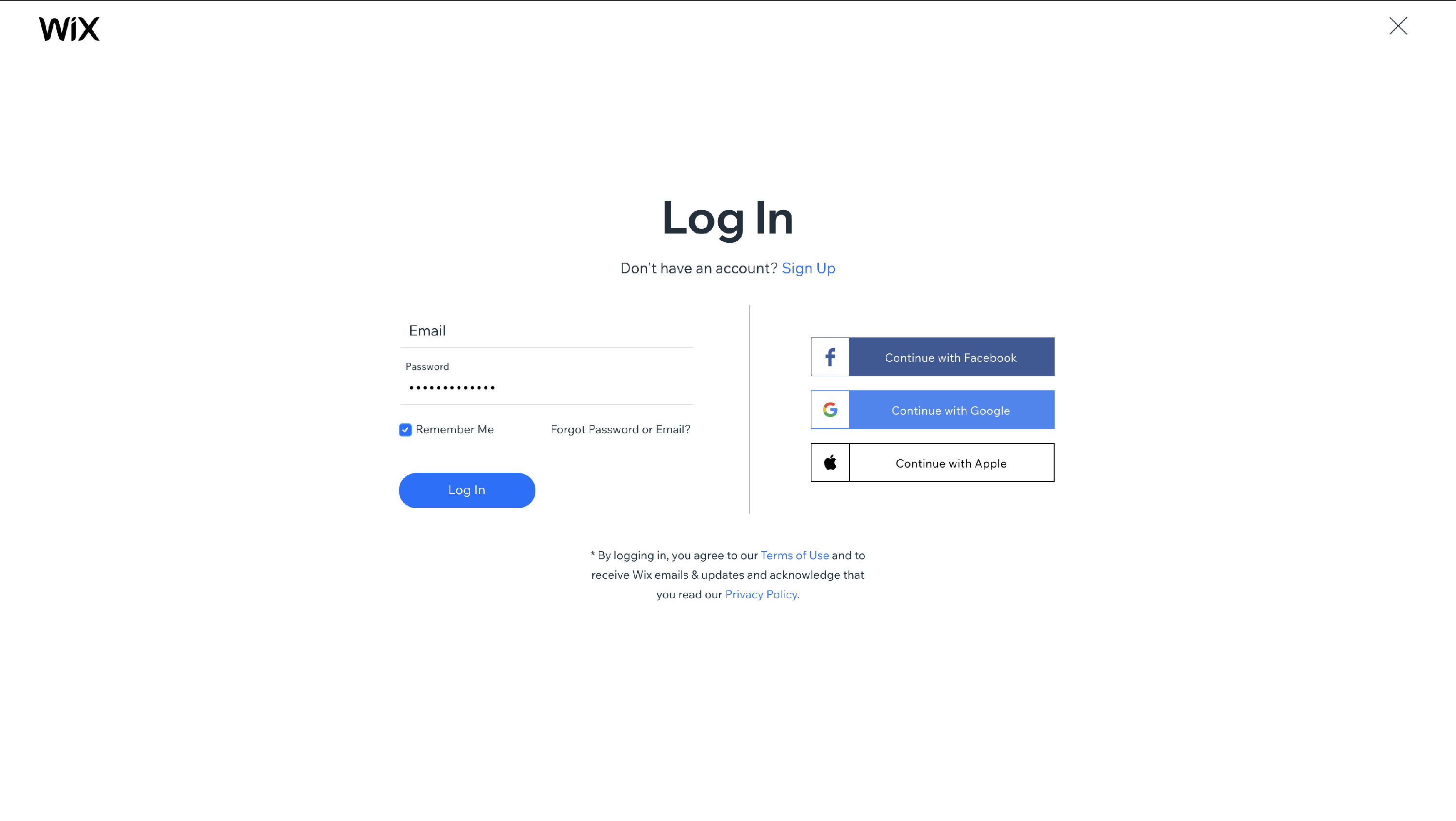 2. Go to settings -> Accept Payments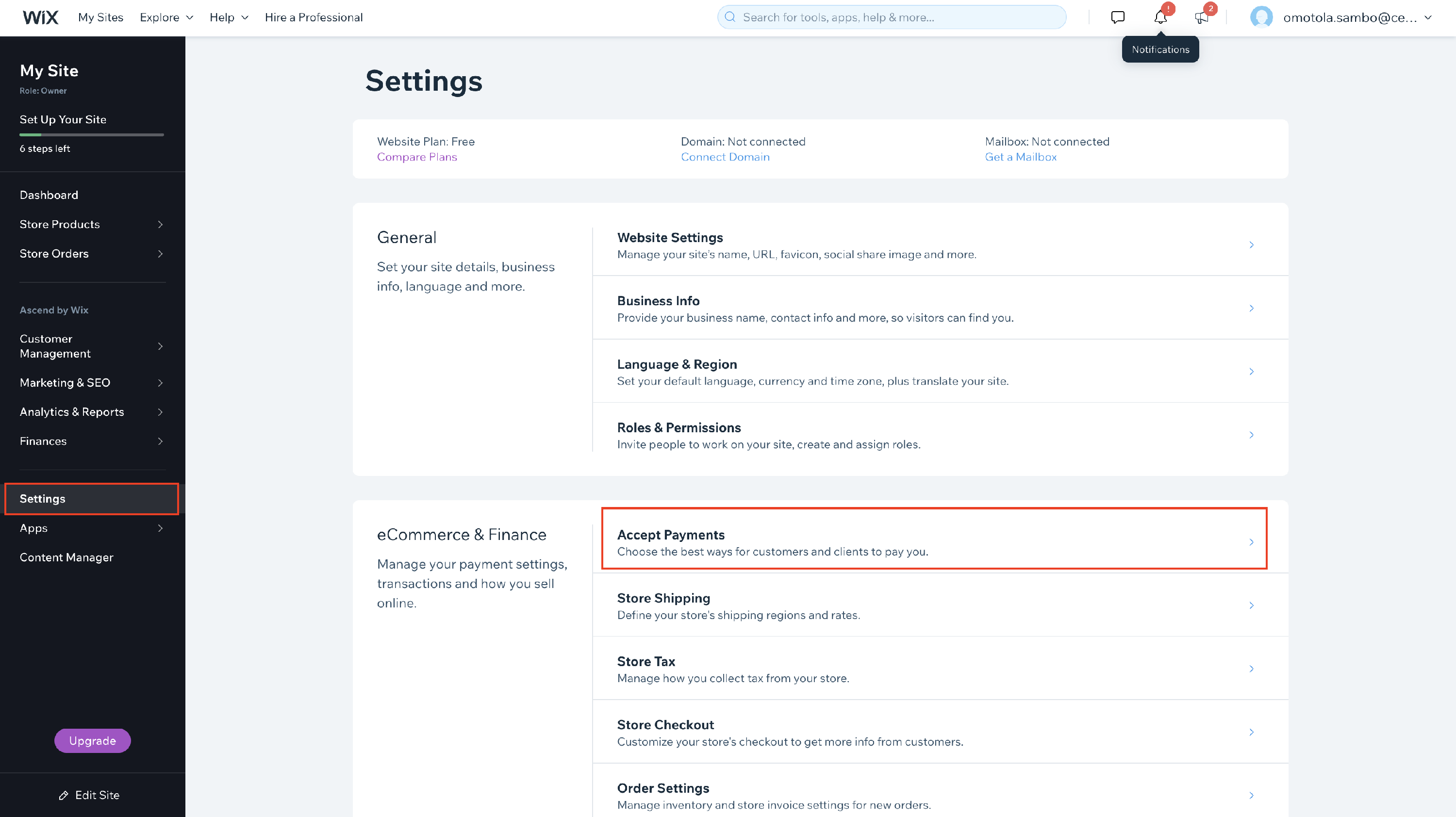 3. Select SeerBit using the checkbox from the list of payment gateways and click on Connect Me button at the bottom.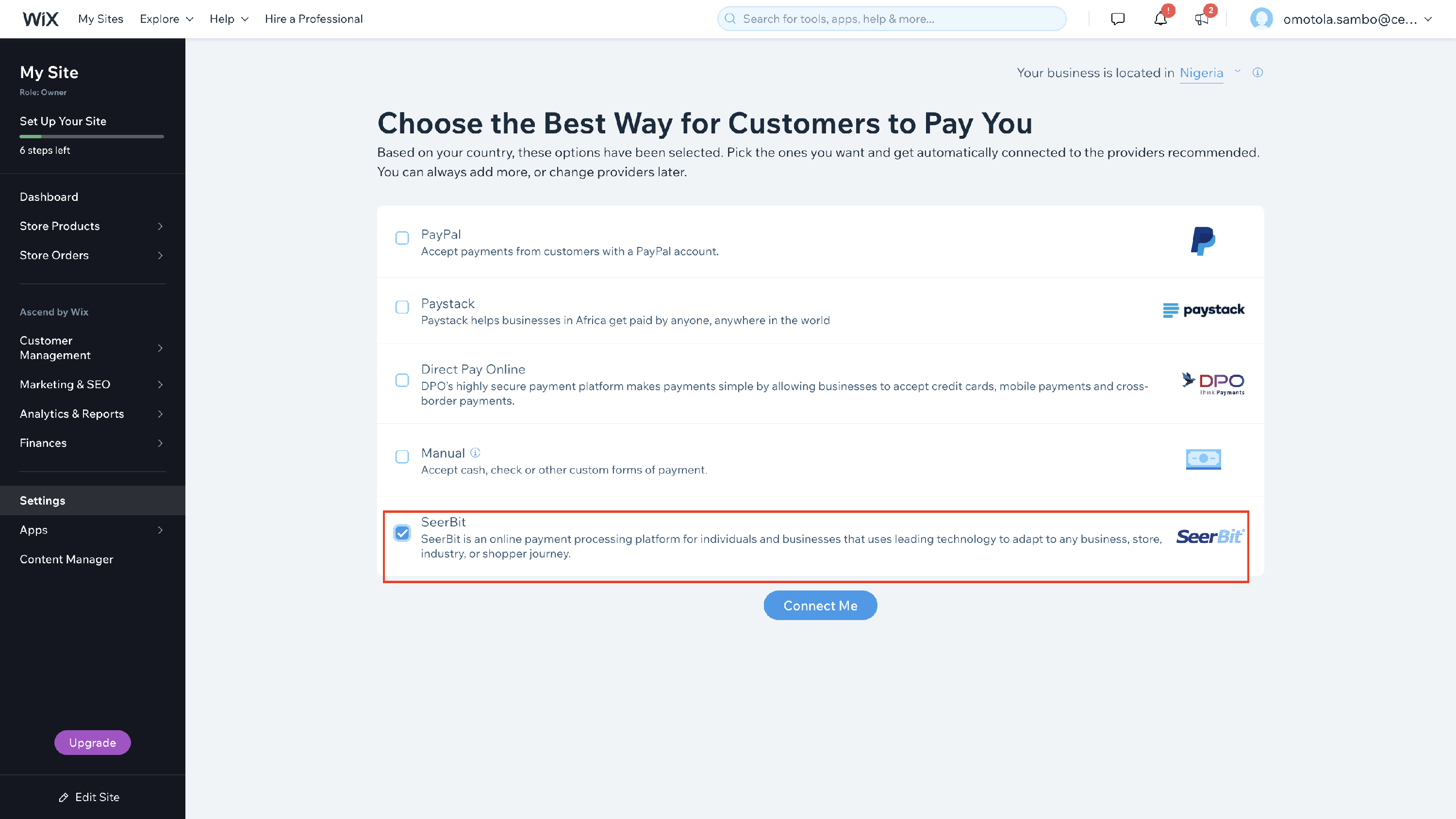 4. You will get a successful notification pop-up when SeerBit has been added. Close the notification pop-up and proceed to step 5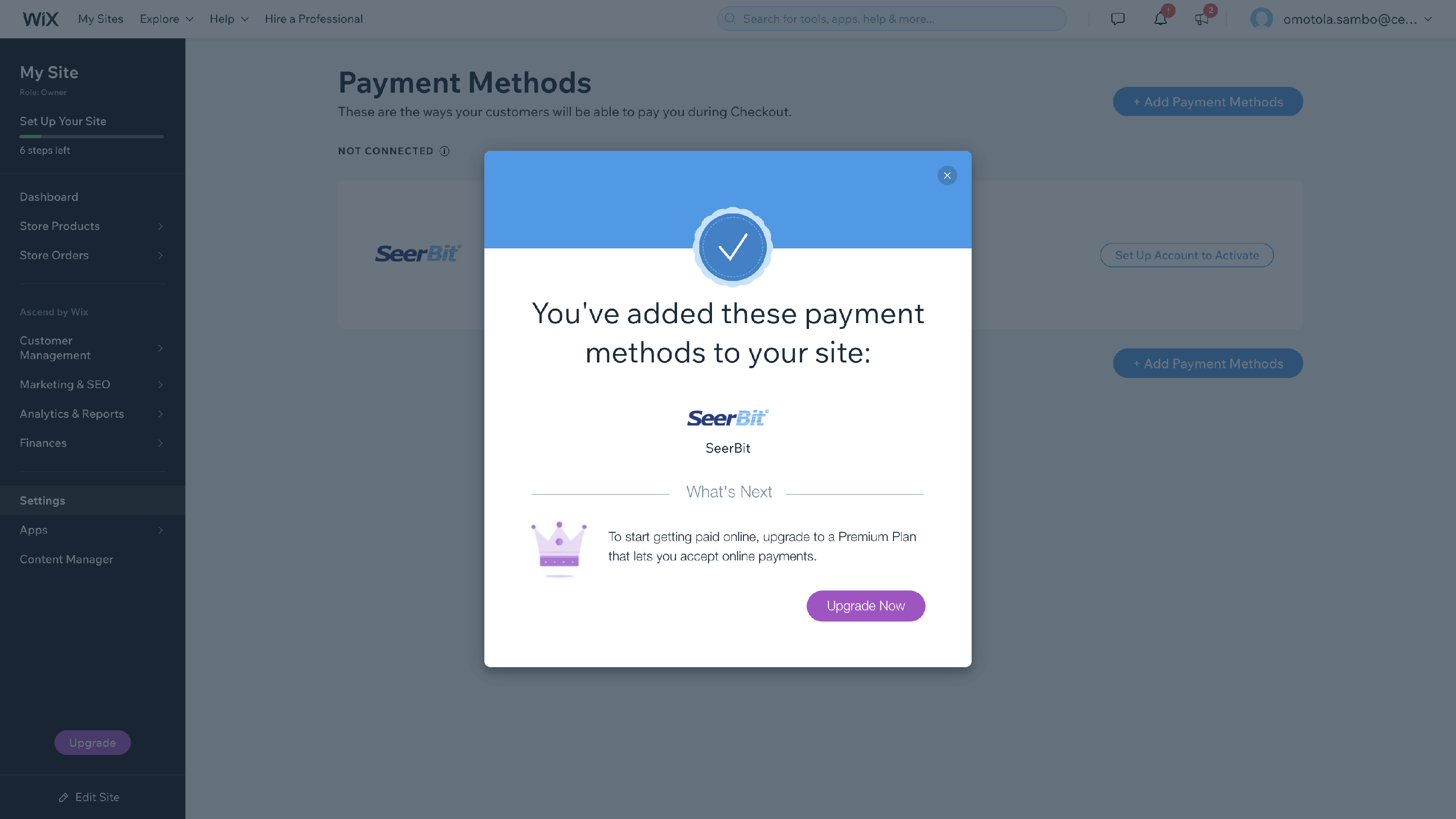 5. Click on Setup account to activate.
Click on "Connect existing account" if you already have a SeerBit account or clicking "Create an account" which will take you to SeerBit to sign up for an account.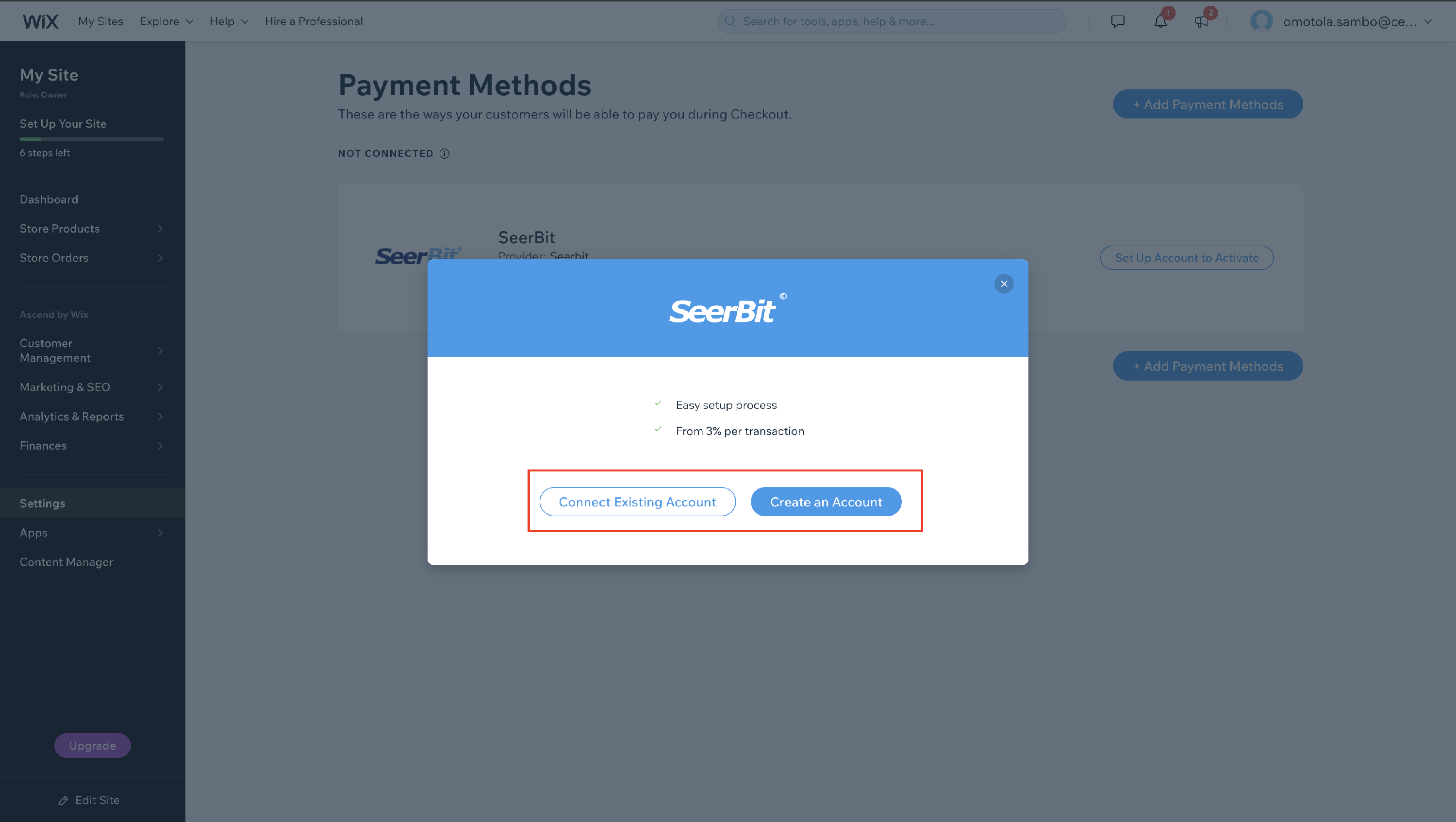 6. Enter your SeerBit account public and secret keys and click on connect my account.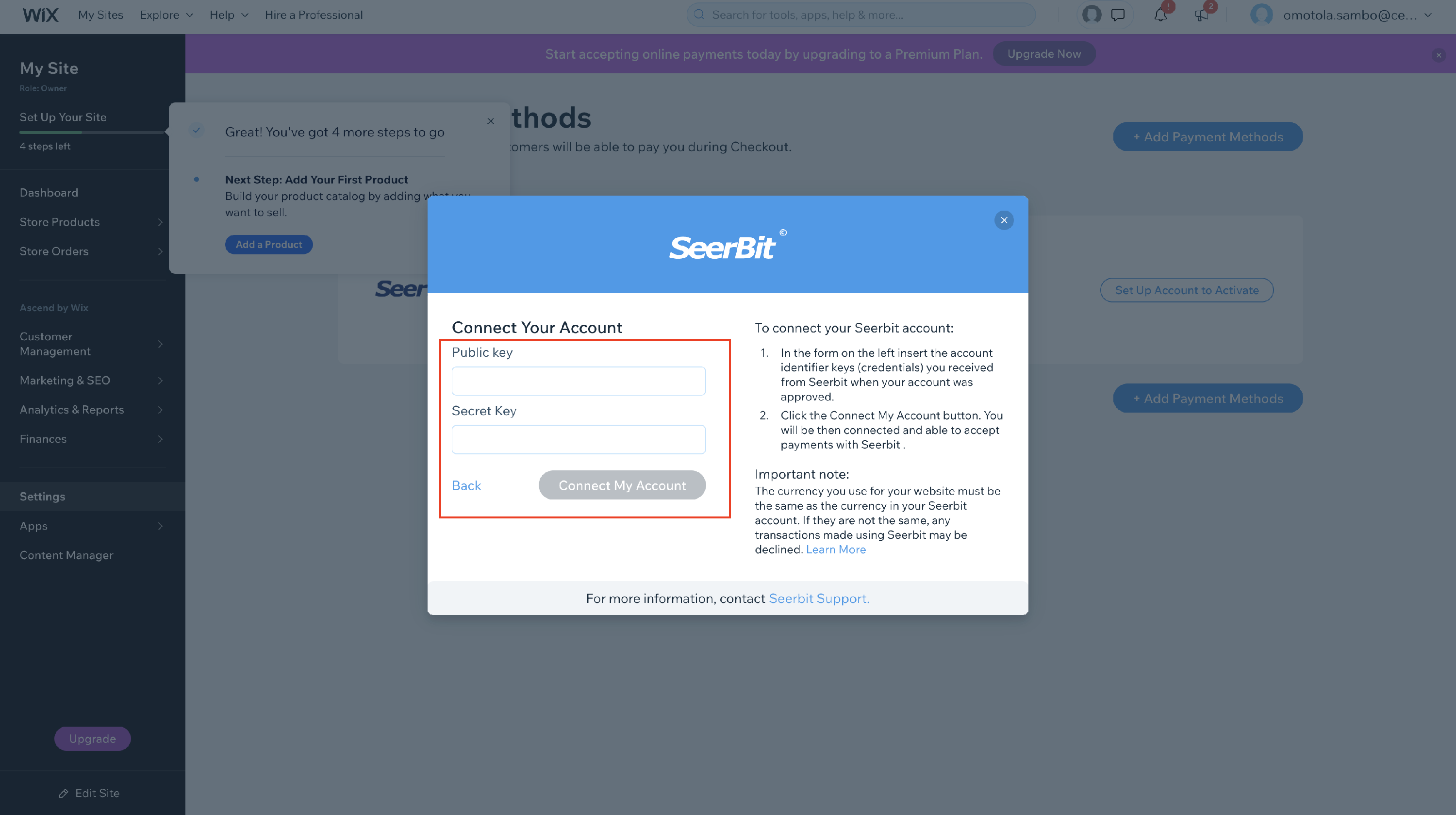 7. After successful connection. You can now start accepting payments on your Wix account using SeerBit.