Here is a step-by-step guide on how to see processed transactions on your dashboard after you have been approved on SeerBit.
As a security feature to limit which of your users have access to live data and transactions, you have to specify and activate which users you want to grant this privilege.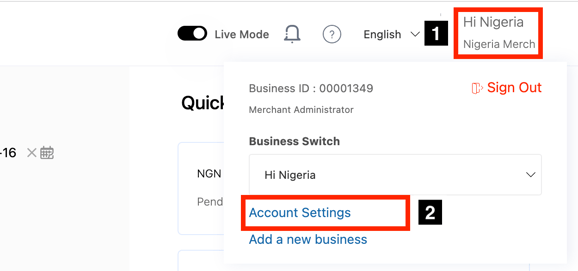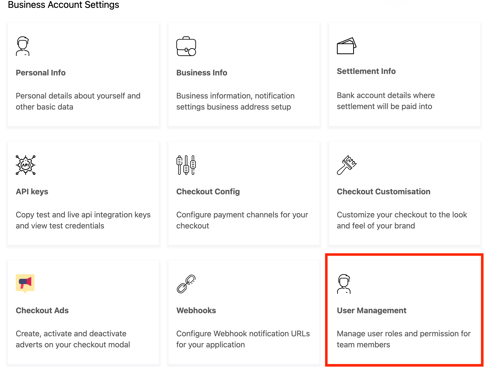 Click on the options menu (the 3 dots) beside the user you want to see live transactions

This would bring up an edit option, select this and a user profile modal comes up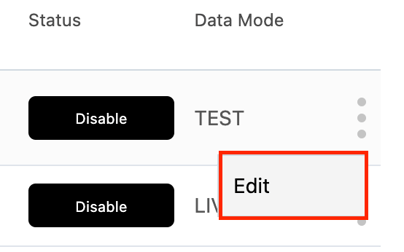 Go to the "Allow user perform live actions" and click the toggle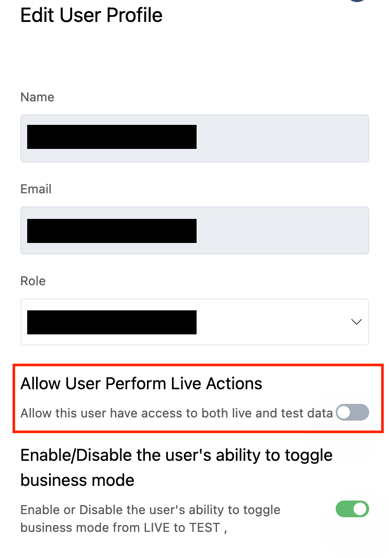 Now this user can see transactions in real time.